Donations, Grants, and Sponsors
Your Gifts of Generosity Make a Difference!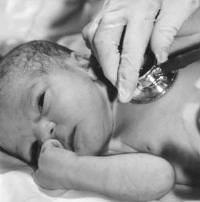 Infants and Young Children of West Central Florida is a non-profit organization dedicated to the facilitation of services, research, and education for children with special needs, as well as their families. Overall, we strive to meet developmental needs in education, social, and therapeutic treatment. Your gifts of generosity enhance our service, education, and research programs. As this relates to the importance of intervention and learning in the early stages of life, this is a wonderful opportunity to make a lifetime difference for a child with special needs.
Cash, check and credit card donations are accepted. If you are interested in providing a donation, grant, or sponsorship to Infants and Young Children of West Central Florida, Inc., please contact.
Pat Grosz, RN, PhD at 813-375-3980 ext 26
email:  [email protected]
Mailing address:
P.O. Box 82485, Tampa, Florida  33682-2485
Check donations may be made payable to Infants and Young Children of West Central Florida, and mailed to the address listed above.
We would like to recognize and express our gratitude to the following for their contributions to Infants and Young Children of West Central Florida:
Michael O. Abdoney, PA, Orthdontics
ALSCO
Albertson's
Joanne Angel
David, Janet & Taylor Atkinson
Penny Aubuchon
Delphine Ballard
BOCC HeadStart
Susan Brandise
Mike and Karen Childress
Mike's Concrete Finishing Inc.
Maria Chirico
Computer Man
Copy Right
Dr. and Mrs. John Curran
Martha Devernoe
Family Care Council of Polk County
Family Fundamentals of Lakeland IYC
Jessica Flynn
Mary Forbes
Nathaniel Forbes
(in honor of Briennah Reed)
Deborah Fraze
Rivero Gordimer & Company P.A.
Karl Goellner, Realty-Chek
Dr. Peter Gorski
John C. Griffith & Company
David and Pat Grosz, RN, PhD
Matthew Hartsfield
Healthy Start Coalition of Hillsborough County
Hillsborough County Board of County Commissioners
Hispanic Services Council of Tampa
Kristie Howe
James and Geraldine Kelly
Kutting Edge Automotive
Jonathan Lane
Alisa Jenkins
Jennifer Travis Desktop Publishing
Marian Jones
(in honor of Kari Jones)
Trisha Laake
Herman & Karen Lazzara
Janet Kaul
Lifelink
Carol Lilly, M.D., M.P.H.
Joe Matta
Market Street Mortgage
Karen Martin
The Massage Place Integrated Wellness
Masterpiece Title
McDonald's
Dave McGerald
Nancy McWilliams
Dr. James Messina
Michael's Arts & Crafts Store, Bradenton, FL
Paul Ortiz
Patricia D. Pead
(in honor or Marian Jones)
Pediatric Health Choice
Aaron Parke
Samantha J. Peiffer
Picture Place, Inc.
Publix Supermarkets
Sam and Grace Puterman
Quizno's
North Dale Mabry Highway
Rivero, Gordimer, & Co.
Rosebud's Florist
Rudy Rodriguez of Nutrition S'Mart, Tampa
Joanne Roach,
JCR Enterprise Inc.
Cynthia Robbins
RE/MAX Elite Group
Re/Max Elite ACR
Eric and Dayle Seidel
Small Business Accounting Services
Lisa Smiler
Splash, An Ocean Grill
Jonathan Stein
Steven J. Hales Construction, Inc.
Dr. Kate Stowell
Super Duper
Talcott Foundation
Robert & Linda Ullom
USF Early Steps and IYC Whole Child Project of Bradenton
WalMart
Judy West
Donelle White
(Regan C. White Foundation)
Writers, Inc.
Yacht StarShip
Gloria Zapata
Contributors
FY 2006 – 2007
GOLD STAR CONTRIBUTORS
Bill & Cindi Robbins
ReMAX ACR Elite

SILVER STAR CONTRIBUTORS
Herman Lazzara
Dr. Pat Grosz
Dr. Donelle White
Lynn McKinnon
Ribley Chiropractic CTR
CONTRIBUTORS
Dr. Kate Stowell
William Schmick
Dr. James Messina
Tim Watson
Joanne Roach
Nathaniel Forbes
Patricia Pead
Clyde & Cheryl Struble
Jose Vivero