Regan C. White Memorial Foundation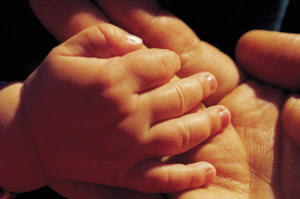 The Regan C. White Memorial Foundation honors a special participant of Early Steps. Regan, who died just before her third birthday and prior to graduating from the program, had a precious smile, loved to play while hooked to her ventilator, and enjoyed all the providers who worked with her.  She is sorely missed by her family and all who have dedicated this foundation to her.  All proceeds of the foundation go to infants and young children with special needs.
The Regan C. White Foundation announces its scholarship fund for Infant Toddler Developmental Specialists and persons employed or seeking employment in the field of early intervention. For information on the scholarship or to contribute to this special fund, please contact Dr. Pat Grosz at [email protected]
We would like to recognize and express our gratitude to the following for their contributions to the Regan C. White Foundation Golf Tournament:
ACRO Display, Inc.

Advanced Investigative Services of Sarasota, Inc.

Karen Anderson

Arlan Enterprises, Inc.

Autumn House West

Barbas, Wheeley, Koenig & Nunez, PA

Steve Barley

Barley Assisted Living Residences & Apartments

Carrie A. Bessor

Brandon Household Finance

Kennely & Lisa Bush

Dave Dorsey Enterprises, Inc.

Diane Raggard Wright, DMD, PA

Joe Diangle

Discount Air Conditioning

Donelle A. White, PA

Sharon Duvall

James O. Duvall

Lee Elam

Donna G. Ellington

Tom Ellison

Bill and Maria Evans

Florida Perinatal Associates

Sally Lanier Fonte

Richard C. Gale

Beatriz Galvis

Genesis Financial Corporation

Genuine Parts Company/NAPA

Gregory C. Ginnetti CPT

Leo D. Gomez
David and Pat Grosz

Brian Gumoe

Jeffrey Homes, Inc.

Stewart C. Kitts

Ed Koert

Nick Kramer

Gene Kundrick

Lancaster & Eure, PA

Marsha & Jeffrey Levine

Liberty Mutual Insurance Group

Carol Lilly M.D.

Susan Lloyd
Judith Manis
Marra Law Group, PA
Brian McCarthy
Dick McClure
Hart McConnell
Mike McConnell
Morganelli and Associates, Inc.
Jerry Morris
Kelly Morris
Joseph & Cheryl Murphy
Dave Nadeau
Natural Physiques Personal Training
Parksite, Inc.
Norm Petricelli
Tom & Lisa Pleasant
Pop Serv & Friends
Poppell Insurance, Inc.
Post Catharine
Mark Riddle
Jack &Mary Rusher
Darrell Schwabe
JIm Severance
Elizabeth Tilchin Shimberg
South County Heart Center
Ian Staller
Dr. Sheldon Staller
Suarez Housing Corporation
The Floor Doctor, Inc.
The Kidspot
University Medical Service Association, Inc.
University of South Florida – Communication Sciences and Disorders
Ventola Carolyn
Weisz Michael
Whelen Engineering Company
John White
Tom & Sue White
Tom White, Jr.
James & Adrea Williams
Donald & Ellouise Williams
Mark Williams
Ted & Jeanne Wysocki
Zephyrhills Spring Water
If you are interested in providing a donation, grant, or sponsorship to the Regan C. White Memorial Foundation, please contact Pat Grosz, RN, PhD, Executive Director, Infants and Young Children; at phone:  813-375-3980 x21, mailing address: P.O. Box 82485, Tampa, Florida  33682-2485, Email: [email protected].  Cash donations (via check) may be made payable to: Regan C. White Memorial Foundation and mailed to the address shown above.  Donations of any size are welcome and appreciated!